Scott County Animal Hospital currently has the following job opportunity available:


None at this time
We do also accept applications for file for the following positions: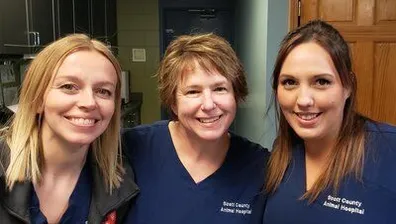 - Veterinary Assistant

- Veterinary Technician
- Receptionist/Client Care Specialist
We are always accepting applications for future use. We keep all applications on file for one year.
Scott County Animal Hospital also accepts veterinary student preceptors and veterinary technician interns! If you are interested in a senior year preceptorship or internship, please submit one of the applications below and we will be in touch with you shortly!
Veterinary Technician Student Internship Application Form
Veterinary Student Preceptor Application Form